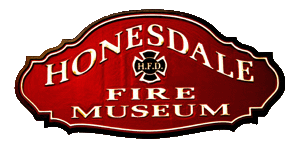 Honesdale Fire Museum, Inc.
1936 Seagrave Returns to Honesdale
In 1916 Protection Engine Company No. 3, Honesdale Fire Department purchased a 1916 Reo Chemical Engine intended to replace the aging steamers which had served the community since 1875. While the Reo was quick to respond it was soon discovered that the Chemical Engine could not replace the pumping ability of the steamers. In 1936 the Company purchased a Seagrave 600 gpm motorized engine which finally was able to replace the steamers which had now served the community for sixty one years.
The Seagrave continued in service in the Honesdale Fire Department until 1959 when it was replaced with an American LaFrance. At that time the engine was sold to the Beaver Meadows Fire Department, Beaver Meadows, PA south of Hazleton, PA where it remained in active service until 1998.
The old engine was recently purchased by the Honesdale Fire Museum Foundation, and on Saturday, January 13, 2007, seventy one years after it first came to Honesdale it has returned as part of the Fire Museum Collection.
The old engine is in very good original condition. The engine, a Seagrave V 12 fueled with gasoline, has not been run in about two years. The pump is operable and the tank is sound. The paint is original right down to the "3" on each side.
Plans for the old engine are incomplete at this time, but restoration to original condition in stages being considered. Below are a number of photos of the apparatus.
The museum wishes to thank Mr. Rusty Palmer of Rusty Palmer's in Honesdale for providing transportation of the engine from Beaver Meadows to Honesdale.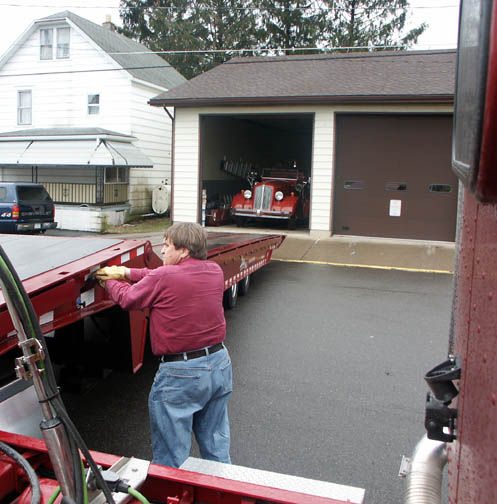 Rusty Palmer carefully begins to bring the old engine from it's former home for the trip to Honesdale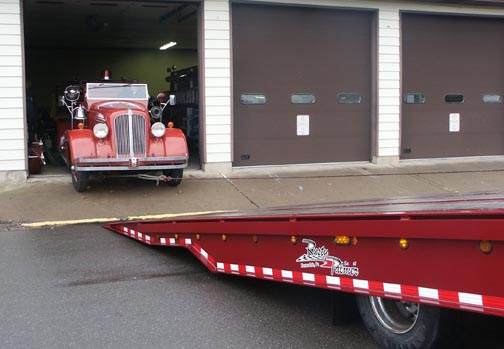 Moving Out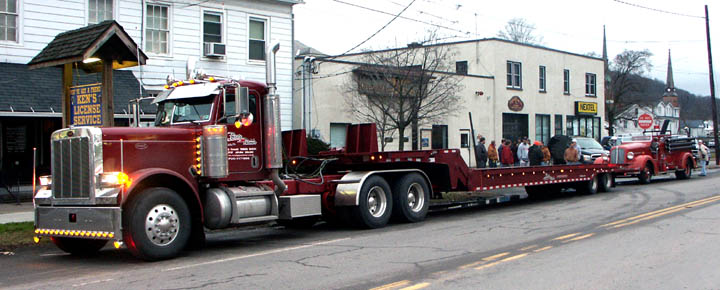 Unloaded in Honesdale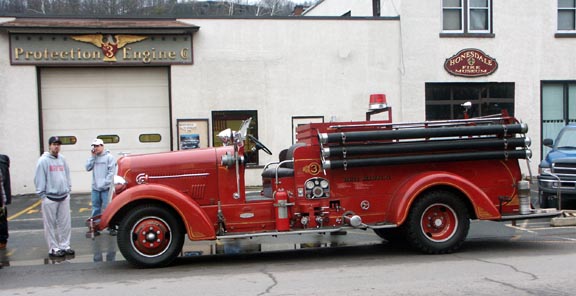 Parked in front of Engine 3 Station and the Honesdale Fire Museum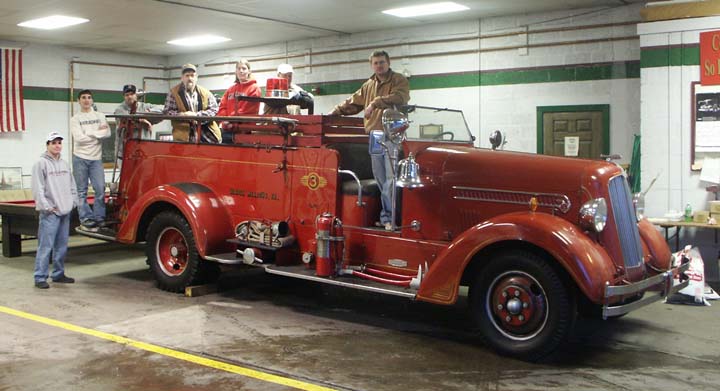 Engine with some of the members who pushed it into the fire station.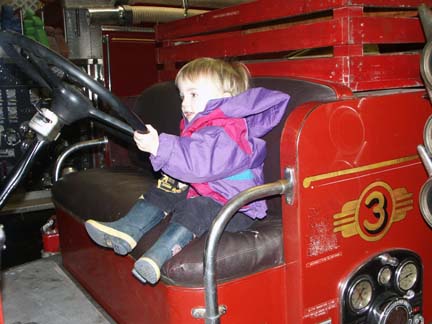 Two year old Grant Pratt gives his approval to the new addition to the Museum
Return to Museum Directory
Return to HFD Directory or Engine 3 Directory