Cambridge, Ohio
Engine #400 4th size 1873
Cambridge Ohio FD purchased a fourth size 1873 Silsby engine, #400, built in 1873, in July of that year for $6,500.00. The engine weighed 3500 pounds and was set-up to be hand drawn. It was last used in 1912, and is housed in the central station at Cambridge. Today the engine appears nearly as delivered except for the late model feed water tank and a modified discharge on the pump.
Asst. Chief Jim Jackson related an ingeresting story concerning possession or ownership of the old engine. In 1973 at the time of the 100th anniversary of the steamer, it was in the possession of their county historical society. When after numerous attempts to regain possession no progress had been made the fire department finally condemned the Historical Society's building as a fire hazard. The engine is now in fire department possession.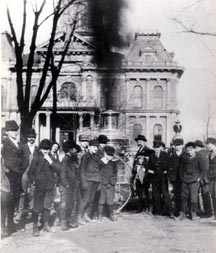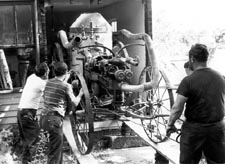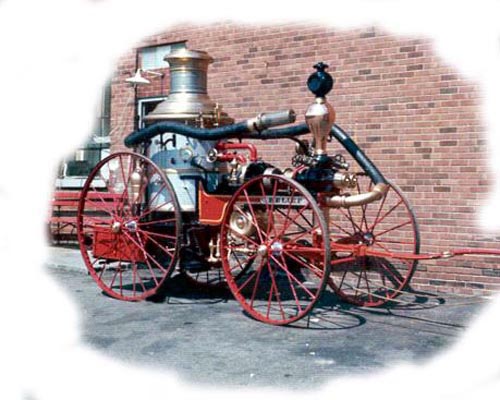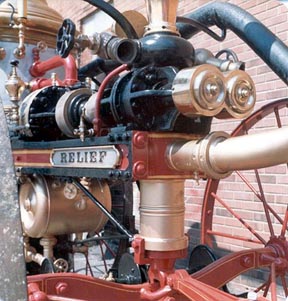 Many thanks to Assistant Chief Jim Jackson for supplying these photographs of this fine old engine. Jim has additional information about the engine on his home page .
Return To EXISTING Engines Dir.http\\www.thepumpman.com