Clayton, New York #873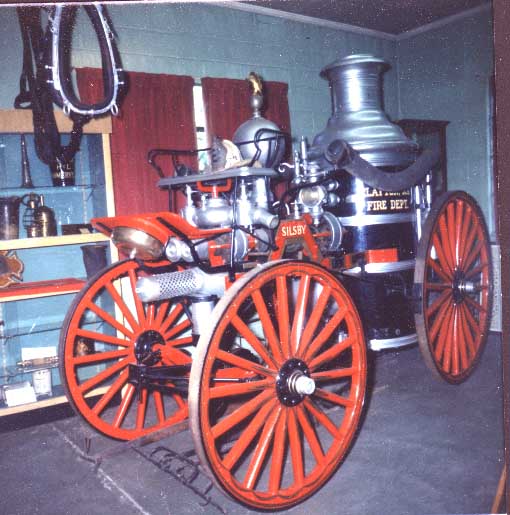 The Clayton, NY. Silsby engine, purchased April 6, 1887, was # 873, a 5th. size engine built to be hand drawn. The engine, named "Calumet", was purchased for $4,500 which was donated by then tobacco magnate, Charles G. Emery, and owner of Calumet Island. The old engine is presently in the "Day Museum" in Dunellen, NJ.
Many, but not all Silsby engines had a decorative nickel jacket covering the iron boiler. This is an example of one without the jacket.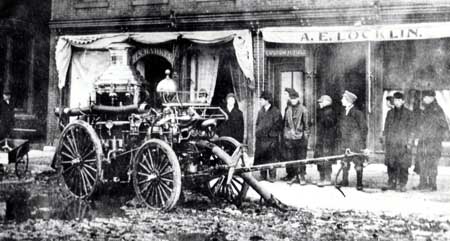 Interesting old photo of the Clayton NY Steamer pumping from a dry hydrant on Riverside Drive during a July 11th., 1985 fire which destroyed whole blocks in Clayton.
return to SURVIVING engines list